I am a professional nature photographer who lives in Vadsø, a small town in the eastern part of Finnmark, the northernmost county in Norway.
My inspiration comes trom the arctic nature, frost and arctic night, northern light and the midnight sun. My main focus is on landscape and nature photography, but I also take other photos. On your request I'll shoot almost everything.
My photos are available for commercial use (magazines, books, brochures, calendars etc.). I also make enlargements for sale, and exhibit some selected photos. They are available in various techniques and sizes.
Every year I make a calendar. It's a magnificent product with large colour photos that shows the special arctic light in my part of the world.
I have published three photo books; "Out of the blue" 2006, "Kyst" (Coast) 2008 and "Varanger" 2010.
My photos are exhibited in many countries, like Sweden, Iceland, Finland and Russia in addition to Norway.
Exhibition list: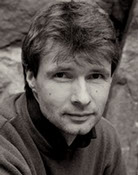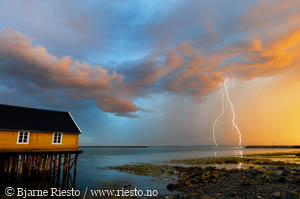 Siida, Inari Finland Nov 2017-march 2018
Galleria Alariesto, Finland June 2017
Berlevåg havnemuseum, Des 2016
Rånässalongen, Sweden july - august 2016
Varanger museum, june - august 2016
Ice Art 2015
Galleri Riddaren, Stockholm Dec 12
Verk, Hammerfest. Dec 11
Fotografiens hus, Oslo. Sept 11
I-Galleri, Vadsø. Nov 10
Tromsø Museum, okt-nov 10
Arctic Museum, Arkhangelsk, Russia. Sept. 10
Alta Museum, March - April 10
Broströms Kafe. Uppsala, Sweden. Dec 09
Hammerfest museum. Nov 09
Galleri Agueli. Stockholm, Sweden; oct 09
Nordic house. Reykjavik, Iceland; july-aug. 09
Siida, Inari Finland okt 08 - feb 09
Kuusamo nature photo, Finland sept-07
Murmansk, Russia. May 07
Rådhusgalleriet, Oslo Feb 07
Alta Igloo hotel, winter 07
Broströms Cafe, Uppsala, Sweden, Dec 06
I-Galleri nov 06
Murmansk photo festival, Russia, oct 06
Galleri Agueli, Stockholm sept 06
Foto i Finnmark july-aug 05
Galleri Bdhuset, july-aug 05
Sør-Varanger museum dec 04 - jan05
Hermetikken galleri: nov 04
Galleri Pasvik: june-sept 04
Galleri Bdhuset, Ekkerøy july/aug 04
Norden i fokus, Stockholm Sweden, feb. 04
Uppsala, Sweden: sept. 03
Sør-Varanger museum june-sept. 01
Båtsfjord bibliotek: dec 00
Vadsø museum: june-aug 00
Murmansk, Russia: june 99
Vardø bibliotek: april 99
Sør Varanger bibliotek: jan/feb 99
Gjenreisningsmuseet, Hammerfest: 1997
Varangerfestivalen: 1997